In The Shadows
music for multimedia performance, 2008.
The music was made for Alex Abreu and Theresa Ling, and the multimedia performance was designed for the 120 foot screen within the IAC headquarters located in Chelsea's Frank Gehry building. This video includes footage from the premiere performance (ITP On The Big Screens), NYC, 12 December 2008.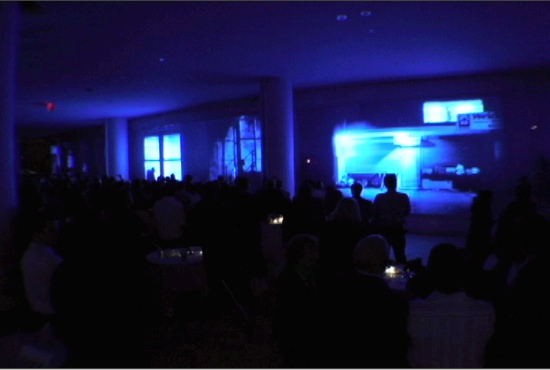 Image from performance of In The Shadows, NYC, Dec. 12, 2008, music for Theresa Ling and Alex Abreu.
Edit
Page last modified on June 21, 2016, at 03:32 PM